ELEVATE

YOUR LIVING

EXPERIENCE
keyboard_arrow_leftPrevious
Nextkeyboard_arrow_right
Samana Developers is one of the fastest growing private developers in the UAE and part of the Samana Group, a conglomerate of 10 globally recognized companies.
keyboard_arrow_leftPrevious
Nextkeyboard_arrow_right
Samana developers approach to design and construction is consistent throughout Dubai's redefined luxury lifestyle. We design flexible, creative, and sustainable spaces and apartments in Dubai. Every feature, from technology to amenities, is expertly constructed, creating a living space that is both lovely and practical, flawlessly optimized for urban living.
Your dream home, overlooking the green sanctuary, may be found at SAMANA Golf Views, an amalgam of high-end luxury and golfing grandeur. It welcomes you to a peaceful lifestyle with a dash of richness from the golf vistas.
You will find yourself on an intriguing trip that combines the laid-back allure of California with the cosmopolitan allure of Dubai as you enter the fascinating world of SAMANA California. This outstanding home, which is situated in the highly sought-after Discovery Gardens neighborhood, embodies California's vibrant elegance and brings it right into the center of the action.
SAMANA Skyros is a place where each day seems like a vacation. The pinnacle of opulent living, SAMANA developers offers you a remarkable experience with apartments in dubai that is tranquil yet alive. The peace and beauty of a tropical vacation serve as the inspiration for every part of SAMANA Skyros. You may unwind from the pressures of daily life with SAMANA Skyros.
The innovative concept IVY Gardens by SAMANA Developers combines the best aspects of urban living with the peace and beauty of nature. It is a private neighborhood created for people who value the finer things in life and are searching for a haven to call home. IVY Gardens with apartments in dubai, is created to provide you the utmost comfort, practicality, and sustainability.
SAMANA Mykonos Signature offers an even more luxurious and sophisticated experience, elevating luxury apartments in Dubai living to new heights. Every element has been meticulously designed to bring you to the sun-kissed shores of the Greek island of Mykonos, from its distinctive, minimalist, yet gorgeous architecture to its brilliant hues.
In the center of Dubai, the city of Dreams is a complex of opulent residential flats called SAMANA Waves Phase II. SAMANA Waves Phase II offers state-of-the-art apartments in dubai with large interiors and stunning views outdoors. It is intended for those who value leisure, luxury, and a slight excess.
The brilliantly built SAMANA Mykonos by SAMANA Developers allows you to experience the colorful city of Mykonos in your very own city, Dubai. Your search for the ideal home or apartments in dubai with a vacation vibe ends with SAMANA Mykonos, a stunning residential building in Dubai Studio City. The city of Mykonos, well-known for its simple Cycladic architecture, inspired Samana Mykonos, combining luxury living with a bit of the vacation feel.
A one-of-a-kind vacation home in the center of Dubai, Samana Santorini is designed in homage to one of the most enchanting places on earth: Santorini, Greece. With private pools, studio, one, and two-bedroom apartments in dubai, a fully functional health club, and water features that perfectly capture the essence of Santorini, it offers all the amenities you could want.
Embrace the Vividness of Life with Miami by Samana Developers, a stunning block of apartments in Dubai 's Jumeirah Village Circle (JVC) with cutting-edge architecture inspired by Miami. From its prime location to its first-rate decor, the home oozes opulence and luxury. Miami by Samana Developers provides comfort, style, and opulent luxury.
Located in the center of Dubai, the city of dreams, Samana Waves is an opulent apartments in dubai complex made for those who enjoy luxury, extravagance, and pleasure. Modern residences in Samana Waves have significant interiors and breathtaking exterior views. Samana Waves offers all the amenities you could want for an opulent lifestyle, including private pools in some units, a leisure deck with a massive pool and iconic cascading water features, an indoor and outdoor gym, a sauna and steam room, and a designated kids' play area.
Samana Developers' future project Park Views was designed with the goal of creating a lifestyle that embraces nature and offers its residents a luxurious experience in the center of Dubai, a World Class city. With panoramas stretching into beautiful views of the Butterfly and Miracle Garden, one of the most popular tourist destinations in the city, Park Views honors Arjan.
keyboard_arrow_leftPrevious
Nextkeyboard_arrow_right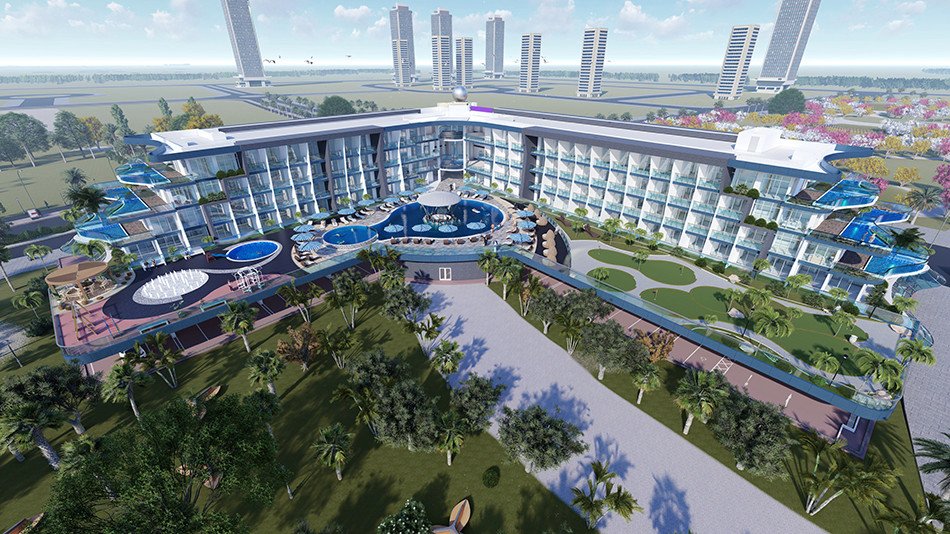 Samana Golf Avenue revolutionizes the conventional concept of opulent lifestyles. Its meticulously designed recreational deck showcases a top-tier swimming pool and a health club amidst stunning cascading water elements, elevating the experience. Inspired by resort-style aesthetics, the residential development boasts private pools in specific apartments in dubai, indoor and outdoor fitness facilities, a children's pool, and an extraordinary feature—a complete miniature golf course—that truly captivates.
Samana Hills boasts an ideal location, strategically placing you in the center of Dubai's vibrant offerings. Positioned mere minutes away from various schools, hospitals, and essential amenities, this community is conveniently connected to the city's international airports, bustling business districts, and the pristine beaches that Dubai is renowned for. Additionally, it is within a short 30-minute drive from thrilling leisure attractions like the new Motiongate, Legoland Dubai, and Bollywood theme parks and apartments in dubai, ensuring endless excitement and entertainment.
Within Dubailand's vibrant Arjan district, Samana Greens finds its prime location at the center of it all. This exquisite residential complex offers a range of thoughtfully crafted living spaces, including studios, one-bedroom, and two-bedroom apartments in dubai. Each dwelling is meticulously designed to ensure exceptional quality that endures the passage of time, accompanied by lavish architecture and interior aesthetics, making it a genuinely unparalleled living experience.