keyboard_arrow_leftPrevious
Nextkeyboard_arrow_right
Apartments are becoming increasingly popular in Lahore. Offering 6 to 10% rentals serviced and luxury apartments in Lahore are fast becoming the first choice of investors besides being a life style choice for the elite. While the budget apartments provide a cost effective alternative to houses.
5 Reasons to choose Apartment Living | Apartments Lahore
Our apartments are in prime locations to make your day to activities and travel easy.
Explore our various apartments and sizes.
Visit your site office, take advantage of the resident portal, or contact the after-hours emergency line.
You will see the some people daily. Engage in conversation or join a CLV Group event to meet your neighbors.
Choose a building that meets your needs from swimming pools to rooftop patios and more.
Types of Apartments in Lahore
Serviced Apartments in Lahore
Serviced apartments and hotel apartments in Lahore come fully furnished and offer rental management services. For starters these come with fully equipped kitchens and offer the best of both worlds " hotels and luxury apartments". Owners can also choose to live here, rent it out themselves or offer it to be rented out by the management as they are suiteable and planned for short term as well as private and personal stay. These buildings offer all comparable amenities as in a hotel, with added facilities that make it feel more like a home than a hotel room. This includes a proper kitchen and personal laundry service. The best example is Downtown Mall & Residences.
Luxury Apartments in Lahore
If you are looking to stay for longer or on permanent basis than luxury apartments are the way to go. Although they give a good rental yield as well , but there is no rental guarantees given by the management. The amenities are similar to a serviced hotel apartment, however in terms of services it offers the least as these are planned and built for long term stays and personal use. Indigo Boutique & Goldcrest apartments fit in this category of luxury apartments in Lahore.
Hotel rooms is another category and are some times confused with serviced apartments in Lahore. These are basically hotel rooms and are best suiteable as an investment for rental generation. These units are not equipped with kitchen and are unsuitable for longer stays. Hotels offer more services than usually offered in a serviced apartment such as complementary buffet breakfast, choices of restaurants and other services present in a hotel. The rooms are usually smaller than serviced/hotel apartments and owners are allowed to stay for a small period of time every year which is usually between 15 to 30 days. The best example of these hotels is Indigo Hotel.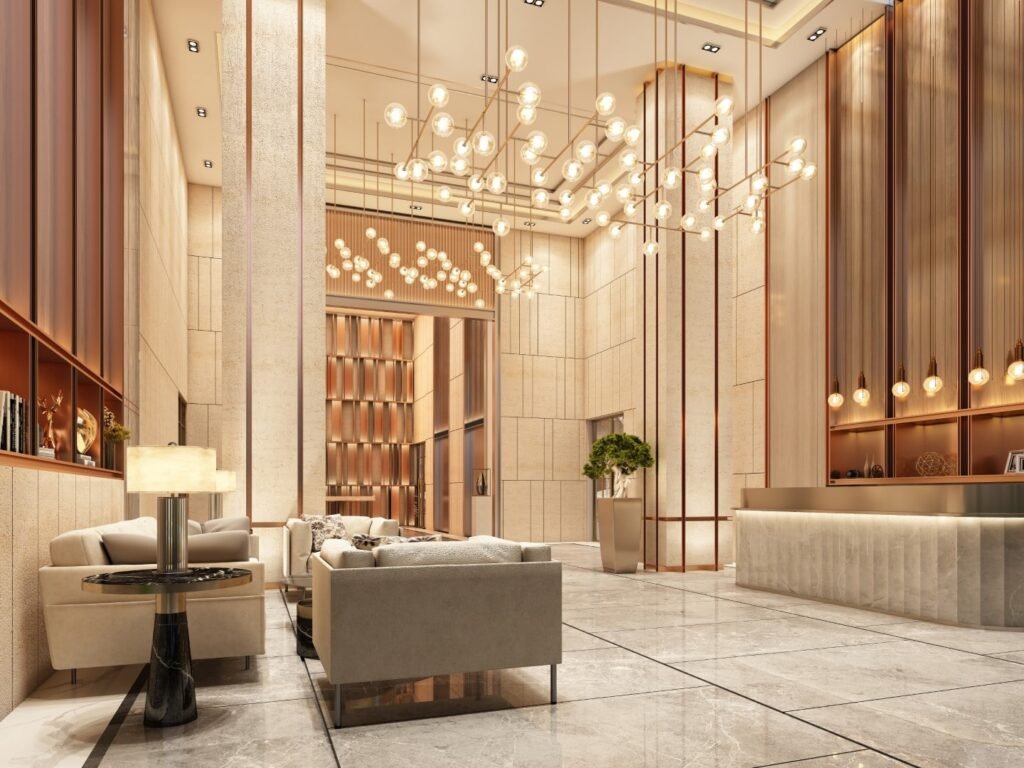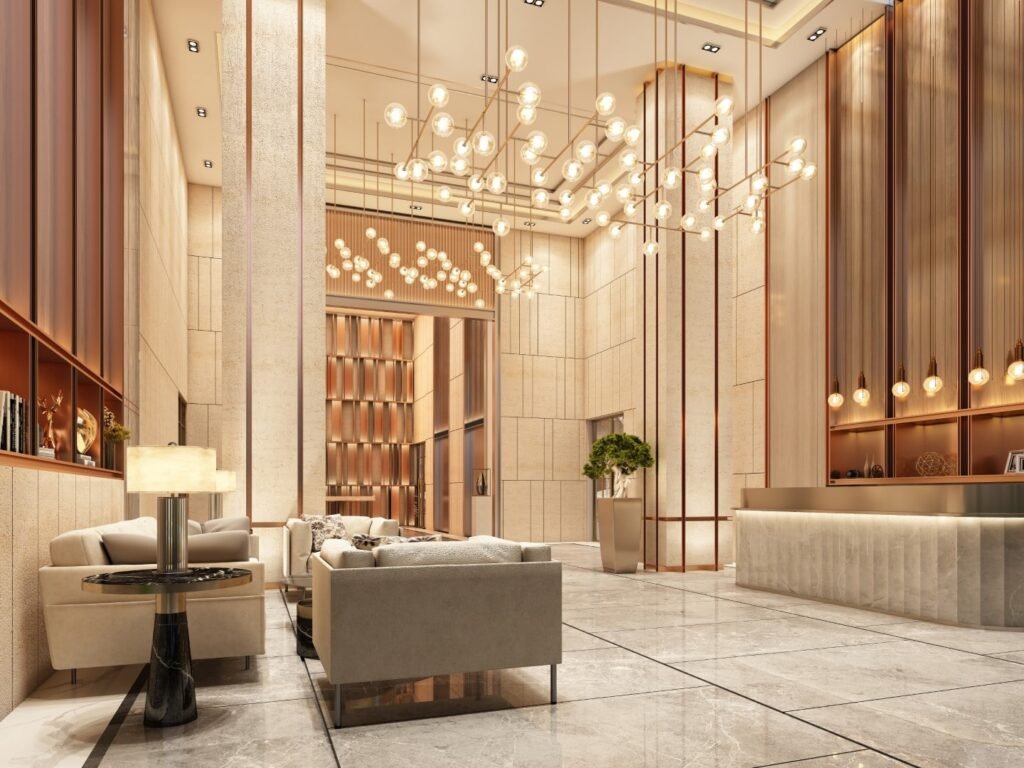 Budget Apartments in Lahore
Apartments in Lahore are not always luxury and these are best suited for those looking for permanent residence at an affordable price. These apartments are suiteable for those who need a larger space at a lower price than a standard home. There are usually no amenities or services offered in these units except those at a community level. The best example of these units is Askari apartments.
keyboard_arrow_leftPrevious
Nextkeyboard_arrow_right
Let's Talk About Our Projects
LAHORE being a metropolitan city houses a variety of apartment projects, including Serviced, Luxury and Budget apartments. However this new trend is still in its infancy stage and we are seeing a number of buildings popping out one by one to meet the desired demand.
keyboard_arrow_leftPrevious
Nextkeyboard_arrow_right
Sixty6 is a shared vision of Imperium developers and imlaak.com. It offers a 10% rental guarantee on limited units & will be launched in March 2021. We are sure that this project will challenge the existing mindset & take the serviced apartments to a whole new level. With an infinity pool on the 14th floor, the experience will be a 5 star luxury with dedicated lifts and amenities for permanent residents.
Why we LOVE it
Sixty6 gave us an opportunity at Imlaak to deliver and remodel the existing concept to deliver an exceptional apartment building designed on the feedback from our years of consulting.
Investment in Goldcrest Mall & Residence in DHA Lahore is an optimum chance for real estate investment. Offering high-end luxury apartments in DHA Lahore for sale. The project is almost complete and possession is expected in the first half of 2020. Goldcrest Mall DHA Lahore is a project by DHA Lahore & GIGA Group in the poshest area of Lahore. It is an 18 floor, mixed-use building.
Why we LOVE it
These are the only apartments in Lahore with a grand mall along with them. In times to come, this will become the most prestigious building to own an apartment for status symbol. This is a true manifestation of living a 5-star life.
Downtown Mall & Residency
Downtown Mall & Residency is a fully serviced luxury apartment building. It offers the best of both worlds offering a 10% rental guarantee and choice to be occupied by the owner himself for permanent residence. The project is still under construction and expected to be complete before June 2022. It is fully furnished by wing chair.
Why we LOVE it
The building is unique and outstanding in terms of its location, offering the best views of Liberty market and Qaddafi stadium. We also love the price which is quite lower than other projects besides being much better in quality than them.
It is a 100% complete hotel room project now offering immediate rental prospects. Indigo Heights is an ideal opportunity for real estate investment near MM Alam Road & Liberty Market, Gulberg, Lahore. These rooms come fully furnished and the hotel is being operated as of now by indigo. The hotel rooms are available only on resale now.
Why we LOVE it
We love its location and the prospects that it is offering rental income immediatly as the entire building is in possession and operating as a hotel.
Springs Apartments Gulberg
Springs apartments Gulberg are centrally located in Gulberg III which is the Central Business District ("CBD") area in Lahore and has shown huge appreciation in the property prices. Gulberg Lahore presently has a CAGR (Compound Annual Growth Rate) of above 25% per annum as compared to Lahore overall average of 10% per annum.
Why we LOVE it
The project has been designed keeping the customers' preference for Gulberg specially the businessmen, top corporate executives and traders. Lahore's topnotch health club (Shapes) is at walking distance from the project, provides opportunity of healthy lifestyle to the potential residents.
Yes, you have made the right choice to invest through imlaak.com. It will make you eligible for free consultancy and distinguished services.
We offer a one stop solution for all your needs, we work as consultants with the selected developers and bring following to your table:
Insider news, transactions & pre launch.
We offer you neutral consultancy and agents services.
Free analysis of selected societies & projects suitable for investment.
Imlaak provides official booking services on behalf of developers.
Working with imlaak.com will give you a unique opportunity to avail all our legal services free of cost, this includes:
Vetting of initial agreements and payment plans.
Transparent transaction and transfer of property smoothly without any legal complications.
We have a proven track record of 99% success to complete transactions without legal complications.
Dispute handling and settlements without any extra costs.
Imlaak offers you reliable & 100% transparent Pre sale services that include :
Deep insight of the development and sales.
Helping you select and find the right properties.
Visual tours and on site briefing in person or through live videos.
For buyers our influence will get you better bargains and transparent transactions.
For sellers we will offer a professional assessment and fetch the best price for your plots.
We will never leave you alone, we always go one step ahead to serve your needs. Most notable of our services include:
Monthly progress reports, pictures and videos right in your email or on our website.
We keep a vigilant eye on the developers progress and notify you ASAP if we observe any neglect.
100% accurate and realistic assessment of your property at all times.
We will help you to maximize profits by advising you to sell high at the right time.
We at Imlaak are continuously working to improve the accessibility of our web experience for everyone, and we welcome feedback and suggestion. Please let us know if you wish to report a problem or send us a suggestion.
let us know
Here at 'Imlaak', we believe in change for the better, and are constantly challenging tradition. We have a strong desire to improve the way our industry operates and do business differently to give you the edge.If you choose to use 'Imlaak' as your personal investment manager, our experienced staff will help you maintain your property portfolios online and ensure that you are always a click away from the latest evaluation of your assets. Besides that, we will formulate special investment plans and custom plans on special requests depending upon your portfolios.
Amaraat is Pakistan's leading plot listing application— the best place to search, whether you are investing, buying your plot, or looking to sell a plot. At Amaraat, you can find thousands of plots for sale with detailed information about each plot, including maps and photos.
UAN Number:
+92 3 111 777 555
WHATSAPP:
+92 333 16 16 160