Developing Farm House Culture In Lahore
Developing Farm House Culture In Lahore
Lahore is at the thresh hold of congestion. Enormous growth in population and relocation of rural community to urban areas of Punjab is exerting extensive pressure on resources. Punjab government specially is determined to build urbanized infrastructure. Ring road, orange train and criss crossed with roads network, are creating traffic problems. In short dream of green city will remain a dream. Suffocation and vehicles emitting dangerous gases are a gift for Zinda Dallan e Lahore. What's the solution now? The only solution is to move out to suburbs and live a healthy life. Lahore with more than 20 million of its population is seeing an era of property booming especially in the sectors of open land and farm house land .This is the right time to buy with some very good options offering maximum return in a short span of time.
Farm houses are characterized as open private lands and organized farm house societies. Earlier there were no organized farm house societies and clients used to rely on available open and private lands. But now many organized farm houses societies are there which provide amenities like water, roads, electricity, sui gas and sewerage etc. what's the use of farm houses?  Firstly healthy lifestyle coupled with organic vegetables, citrus fruits, dairy products and lush green landscape help to detox the internal mechanism of human body. Health is wealth, a common saying. Therefore a farmhouse living is an elite living now. Secondly its best from investment point of view. We have witnessed that in last two years private lands prices are doubled.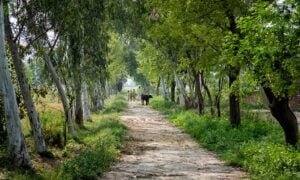 Available Organized Farm House societies
Spring Meadows Farm House Society along Bedian road(Price ranges between 25 lacs to 60 lacs per kanal)
Midlands Farms Heir Bedian road(40 lacs per kanal)
Sofia Farms opposite Bahria Oasis (40 lacs to 60 lacs per kanal)
Theater Farms(25 lacs to 80 lacs per kanal)
Greens Farms Burki Road(Price ranges from 25 lac to 60 lacs)
Ittehad Farms Burki road(30 lacs per kanal)
Chaudhary Farms(30 to 40 lacs per kanal)
Available Private Lands on Burki, Bedian and Raiwand road
Many pieces of land are available for sale in Bedian, Burki and elsewhere in Lahore. Price ranges from 2 crore per acre to 4 crore per acre. Price varies depending upon the location and if the land is in closer proximity of town or far away. Surprisingly the rates of private and open land have doubled in last two years due to ongoing trend of farm house living. Earlier farm houses were just used for parties and week end trips but today one can see even school children going to school from Farm houses and coming back. There are even private lands which are 10 lacs per kanal and has the potential to be developed as an organized farm house society.
Why is it the best investment to make today ?
Some of you may ask a question why it is one of the best investments as of today and the answer is very simple. Farm houses offer you dual advantage, firstly by offering you a wonderful living and at the same time great returns on investment. While you can not enjoy a residential plot unless you construct a house on it, you can have a leisure of enjoying a farm house and put it to good use through out all the years of its maturity. It is second to none and at par with commercial investments you can make today and some times even better.
Transfer Procedure of Private Land
People usually avoid private lands as it's cumbersome to get involved in Patwari system of Pakistan. Imlaak has made it easier for you. Land which is owned by a society offer Society transfer which is comparatively easy and hassle free but when it comes to transfer of private land through Patwari involving registry and mutation, process seem fearful for some. There has been always a fear by the purchaser that concerned private land might have bugs like litigation and multiple registries with multiple owners.
We at imlaak would take  all the responsibility in all the stages of transfer. From token money to mutation and physical possession of land, we will be assisting our valuable clients to make it a transparent and hassle free. If you buy today one acre which is 8 kanals, I can assure you that in a period of one decade, particular land will be multiplied ten times.
Feel free to contact Maj.Retd.Shaheen Arif about any inquiry of private or DHA Lands. May God fulfill your dreams and your investments be multiplied…..Ameen
Contributed by :
Maj.Retd Shaheen Arif
Senior Consultant IMLAAK
Cell: 03213333069